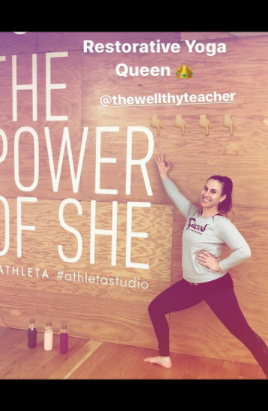 Looking for a way to release after a week of educating youth? Interested in doing yoga and doing good at the same time? Join The Wellthy Teacher at Athleta in Flatiron on Saturdays for Flow and Restore Yoga to benefit educators!
In this 60 minute vinyasa flow and restore participants will move through creative flows, followed by luxurious restorative poses and then a calming savasana. At times, the option to use essential oils will be offered. Small swag will be available from sponsors (this will vary). Each week proceeds are donated to an educator, educational project, or community organization. While the proceeds benefit educators, all are welcome to flow and restore with The Wellthy Teacher!
An RSVP on Eventbrite does not guarantee a space; reservations open on Athleta's MindBody 7 days in advance.